Bale: Zidane refuses Real Madrid star farewell tour against Betis
As Iker Casillas can attest, successful and loyal service to Real Madrid is no guarantee of a little bit of sentiment from the club or your manager.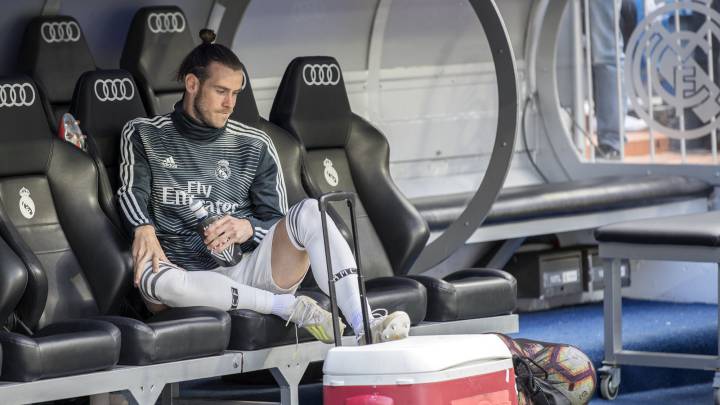 If Sunday's defeat against Betis proves to be Gareth Bale's last as a Real Madrid player, the Welshman can feel justifiably hard done by not to have been afforded at least a token send-off from Zinedine Zidane.
Bale has been essentially banished by the Madrid coach - if not physically sent to train with the reserves then at least emotionally kicking his heels with the stiffs – and it seems incredibly unlikely that the 29-year-old will be around next season to play under a manager who has clearly already discarded the forward in his own mind.
Since Zidane returned to the Madrid hot seat two months ago, Bale has completed 90 minutes just three times and was left out of the squad entirely for Real's last two league games prior to Sunday's visit of Betis. If the Frenchman was trying to send a message by sticking a 101-million-euro player on the bench for what is probably the last time but refusing him a final wave to the stands in a 10-minute cameo, it was about as subtle as the headbutt that floored Marco Materazzi back in 2006.
Bale admitted during an interview in February that he and Zidane "were not best mates" but had a normal professional relationship. Being left out of two match day squads when fully fit suggests that the Real boss sees things rather differently. Zidane can of course justify playing youngsters like Brahim Díaz and Fede Valverde as he looks to the future, but a refusal to acknowledge the past smacks of misguided vindictiveness.
Bale's injury problems at Madrid are well-documented and the Welshman has occasionally been guilty of putting country before club, but he has been a loyal servant and an influential player – at his very best, a practically unstoppable force. How many Champions League finals, when all is said and done, has Zidane scored in?
Bale made the best of a bad situation at Real this season
The Real manager may merely be taking out his own frustration at Real's parlous form on the most obvious target to hand. Bale has been subjected to the jeers of the Bernabéu all season and dropping him could be perceived as playing to the crowd, offering up a sacrificial head to that most fickle of arenas. It can scarcely be argued that as a tactical gambit it has had any tangible effect on his side's lacklustre end to a miserable season.
Neither can Bale be blamed for the club's reaction to Zidane's decision to depart last summer and Real's subsequent lurch from one crisis to the next under his successors. Despite everything he ended the season as Real's second-highest scorer with 14, achieved in not much more than half the number of minutes Karim Benzema was afforded.
The Frenchman faces a gargantuan task to rebuild his legacy, one that began in Rome and like the Eternal City will require much more than single day. Refusing Bale his final afternoon in the sun does the Welshman a great disservice. Messy divorces are hardly a novelty in football and Zidane's second union with Florentino Pérez, always a staunch protector of Bale, was always going to end badly for the Welshman. Giving him custody of the Bernabéu for one final weekend - a courtesy Keylor Navas received - would have been a gracious act in a game of absolutely no importance for the home side.
There are some in the Bernabéu who have longer memories than the collective but as Iker Casillas can attest, convenient amnesia often reigns in the dugout and the boardroom.