Wayne Rooney frustrated with DC United performance
The former Manchester United star feels frustrated with his team's performances, as they keep wasting opportunities not deemed becoming of an ambitious squad.
DC United may be tied atop the Eastern Conference with 24 points, but Wayne Rooney's team is far from looking like the squad from last year nor a first-place one as they fell again, away to Houston Dynamo.
The Black and Red captain talked about this new loss with a critical eye on the team's recent performances, "I think we were not good enough, I've said it before we've gotten lucky in games and we've gotten results, and now we didn't. We didn't deserve anything out of the game, and as I keep saying, we need to learn. And if we can't learn when we're top of the league, then we never will."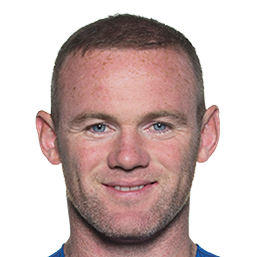 Rooney was not happy about the game against Houston and was irritated with how DC handled things during the match as he continued explaining. "It just wasn't good enough, you can make excuses and say whatever you want to say, but at the end of the day we weren't good enough, and we need to improve. I think individual players need to look at themselves, and we need to look at ourselves as a team."
DC United took the 1-0 lead at the start of the second half, but Dynamo replied with a double to turn the scoreboard in their favor and claim the three points. Paul Arriola was sent off with a straight red card with five minutes remaining in the match, which didn't help Rooney's side in their search to tie the game.
Next match

DC United will face New England next Saturday for MLS week 13 and Rooney's urgency to turn things up in their favor is evident as he wants to go back to win.
"It's come into an important part of the season, and I want to win, we want to win as a team, and if we continue giving the performances that we're doing, then we won't," the captain concluded.