Gareth Bale: Liverpool legend Ian Rush stunned by Madrid dislike
Ian Rush, the former Wales and Anfield striker, says Real Madrid fans should be thanking his compatriot, not begging for him to be sold.
Legendary Liverpool and Wales striker Ian Rush is struggling to see why fans of Real Madrid are wanting to see the back of his compatriot Gareth Bale.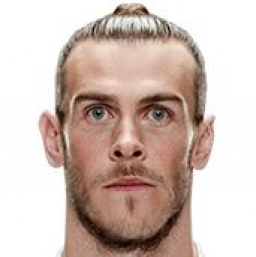 Rush bemoans Bale moaners
Since Bale's record-breaking move to Los Blancos, the forward has failed to live up to the incredibly high expectations that were set for him. The former Tottenham Hotspur man was always capable of doing something exceptional but, on an almost weekly basis, fans at the Santiago Bernabéu grew tired of his inability to do some of the simpler things in the game, often including miscontrolling the ball and losing possession unnecessarily. As time went on, more and more fans - the same ones that talked him up excitedly as an heir to the Cristiano Ronaldo throne - began to grumble, more in surprise at first, and then frustration.
Still the moments of good, sometimes great, and occasionally 'world class' came. But they were few and far between, and more games seemed to pass the Welsh player by, rather than him taking them by the scruff of the neck as the very top players do.
In a recent AS poll, 91% of readers who responded (there's an understanding that these polls are across the general audience of the paper and not restricted to Real Madrid fans) believed that Bale should be sold. BBC Wales spoke to Rush about the despondency that has grown throughout his time in the Spanish capital.
"When I look at his record at Real, he has an incredible record and I don't know what happens there," began Rush. "At the end of the day, he's got to go where he wants to go. Clubs don't tell him where to go."
Without stating if he had inside knowledge or not, Rush then went on to say that Bale would like a return to English football, despite having previously said that it would be a 'backward step' to do so.
"If Gareth wants to stay there, stay there. But I'm sure if he wants to come back, there'll be lots of clubs after him."
Just say 'thank you' for the wonder goal
The former Liverpool star, now 57, remains the Merseyside club's all-time leading goalscorer with 346 across his two spells at Anfield. And he too preferred to focus on the outstanding high points of Bale's time at Madrid.
"I think people are seeing things that I haven't been seeing," he stated. "They should be applauding Gareth Bale because I was there last year [for the 2018 Champions League final in Kiev] - he scored a wonder goal against Liverpool.
"As soon as he came on as sub, I knew he was going to score, but I didn't think he'd score a goal that good and they should be saying to him, 'Thank you so much for your service'."
Bale's career under Zinedine Zidane is very much in doubt although even if the manager and club were wanting to offload him there are few clubs in world football who would be able to afford his wages. Instead it could come down to a choice if the player himself wants to be playing or not.