Neymar Jr reasons for staying with PSG next season - Téléfoot
According to the French programme, and despite the links to a big-money move to Real Madrid, the Brazilian plans to stay in París a while longer.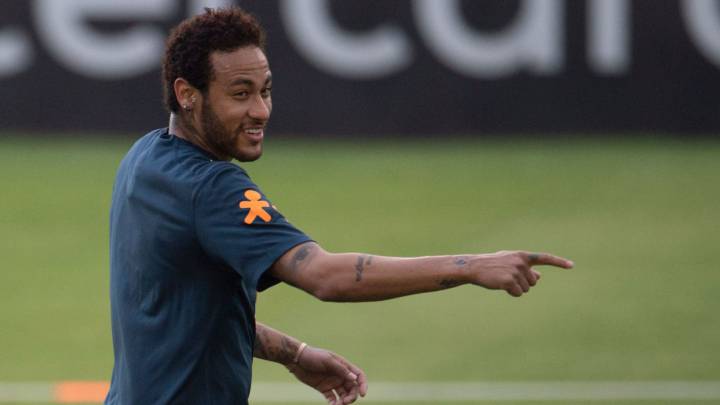 Neymar Jr will remain at Paris Saint-Germain next season with the aim of getting fully fit and demonstrating to the club, their fans, and the watching world, what he is truly capable of. This is the story coming out of Téléfoot on Sunday.
Neymar staying with PSG
According to the programme on French television, neither the player nor those around him are now keen to leave Paris, at least this summer. With recurring injuries blighting his time since moving to Ligue 1, the 27-year old is now hoping to put them behind him and, with a bit of luck, show his full potential across the whole season.
For two consecutive years, Neymar has not managed to feature in the entirety of the Champions League last 16 games that PSG have competed in. This is reportedly the type of reason behind the decision to stay, so that he can deliver for the club in the key matches that he has not had the opportunity to do so thus far.
⭐🇫🇷⭐
INFO Téléfoot@neymarjr n'a pas prévu de prolonger dans l'immédiat mais devrait rester au PSG la saison prochaine. Après 2 saisons tronquées par les blessures, il ne se voit pas quitter le club comme ça. pic.twitter.com/fDOjAojVby

— Téléfoot (@telefoot_TF1) 26 May 2019
Neymar continues to be linked with a move to Real Madrid with the Spanish side looking to rebuild after one of their worst ever seasons, but as we learned from inside the player's camp, his contract - expiring in 2022 and likely to cost 400 million euros due to no release clause - makes that transfer extremely difficult for this summer.
The only likely manoeuvre to the Bernabéu is if, for example, the Brazilian felt that his best chance of winning the Ballon d'Or was going to be with Los Blancos, and he forced through a change of scenery. But, according to Téléfoot, this play does not seem likely.