Mbappé father eyes PSG exit for son, as Real Madrid wait - report
Wilfred Mbappé, father and agent of Kylian, had a meeting in Zurich which is being reported as integral to a possible departure from Paris.
Kylian Mbappé wants to leave Paris Saint-Germain and has already taken steps to make it happen. This is the story that came out of Spanish programme El Larguero early on Wednesday morning.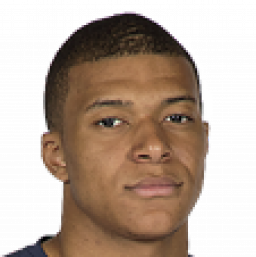 Mbappé problems: Tuchel and Neymar
According to the Cadena SER show, the father of French striker, Wilfried Mbappé, held a meeting in Zurich, Switzerland, with a person described as "someone very important in world football."
It is said that the young star is not comfortable in the PSG dressing room and that the problem lies with two key figures at the club: manager Thomas Tuchel and teammate Neymar Jr.
The German coach is blamed for restricting the opportunities for Mbappé to win the Golden Shoe, the award for Europe's top scorer, by putting Neymar and Cavani on penalty duty. Winning this would have meant a bonus payment of 1.5 million euros for the forward. In the end, Barcelona's Lionel Messi took the award, and the bonus, after scoring 36 LaLiga goals (four penalties), with Mbappé on 33 Ligue 1 goals (1 penalty).
In terms of his Brazilian strike partner, their relationship is not at its best. As was reported by French paper L'Equipe, the dressing room is divided into two factions, Brazilians and French, who go through the day as almost separate groups, both led by their illustrious stars.
Now, Mbappé's father, a principal decision maker that led to his son moving to PSG in the first place, is looking to assist him with an exit. The player's contract in the French capital runs until 2023, but with Real Madrid having clearly shown their desire to unite Zinedine Zidane with his young compatriot, they may be able to force a deal through.