Mayoral: "If Madrid want me to go, I want to pick my next club"
Borja Mayoral spoke to AS with the Spanish under-21s and says his time at Real Madrid looks to be finished and says he wants a move to Real Sociedad.
Borja Mayoral's time at Real Madrid looks to be up. The striker spent time on loan at Levante last season and while he is on international duty with Spain's under-21s, they have not been in contact with him. If he does leave, however, he asks that he be allowed to pick his next club and he wants a move to Real Sociedad.
"Madrid have not been in contact with me," he said. "I guess I'll leave and I hope to do it at the start [of the window]. I hope that Madrid give me space and let me decide for myself, not like last year when they left me three days at the end of the window and I didn't have the chance to adapt from the start with a new club."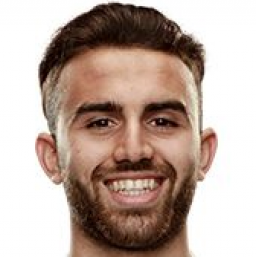 Mayoral not upset that Zidane hasn't called him
The 22-year-old joined Real Madrid before he became a teenager in 2007 and has been with the club since rising up through the academy. He says he is not hurt that they haven't been in contact given the stature of the club and the competition in the squad.
"I'm conscious that the best players in the world are at Madrid," he said. "Now they've signed Jovic, who had a great season and is one of the best and now I have to look at some other things and get experience. I am excited by it and maybe one day I'll return to Madrid. I hope to get into a team from the first moment and to do a preseason with them."
Asked where he would like to go, he said he fancies a move to Real Sociedad. "It is a very appealing club. They have a spectacular stadium, a great history... it's a really good team. I have spoken with them but I'm focused on Europe. I'm focused on the tournament, and my representative is working on that," he said.