FOOTBALL
Neymar accuser reiterates claim that she was raped
Najila Trindade appeared on Brazilian television channel SBT and reiterated her claim that she was raped and assaulted by Neymar in Paris on May 15.
Najila Trindade Mendes reiterated her claim that she was the victim of rape and assault at the hands of Brazilian football star Neymar. "I was the victim of rape, together with assault" she said on Brazilian television, SBT.
The model, who is also studying, accused the footballer of raping her on May 15 in a hotel room in Paris. She says she travelled to Paris with the "dream" of having sex with the accused, but on their first meeting in the French capital, he got angry when she asked him to use contraception which is when he got aggressive and forced himself on her.
"During the act, he kept hitting me on my behind," she said. She says she was left with severe bruising after the incident and says there is a photo with the police that shows the damage allegedly inflicted by Neymar.
Trinidade admits to having financial issues with rent and a debt owed to her school and for this reason, Neymar paid for her trip to France but when she got there she says she came upon a person who was "aggressive and totally different" and once he had her clothes of, she says he started hitting her and wouldn't stop.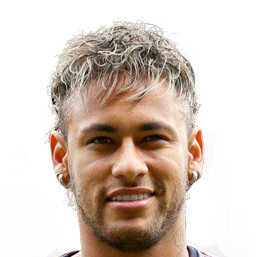 A video emerged of the Trinidade fighting with Neymar in a hotel room. Neymar has refuted the claims and his father says his son is the one who was the victim of assault.