Pulisic focuses on the Gold Cup with the US national team
The new Chelsea striker is ready to assume his leadership with the United States, and the Gold Cup is the only thing on his mind.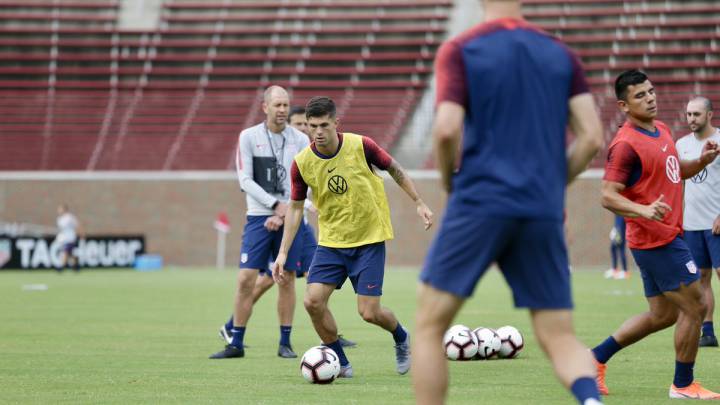 Christian Pulisic has left Europe and London after his future was defined back in January when Chelsea signed him from Borussia Dortmund during the winter transfer window, and is now ready to join up with the US men's national team in his first Gold Cup, where he hopes to help his side become two-time champions before returning to the Blues for the new season.
But for now, one of the three most expensive signings in Chelsea's history is only thinking about Gold Cup, before going back to London and to fill the gap left by Hazard, who officially became a Real Madrid player on Friday.
The winger has already joined the USMNT training camp where the Stars and Stripes squad will have the task to defend its Gold Cup title when the summer tournament starts on June 15.
On Sunday the US team will face Venezuela in its last warm-up match prior to the CONCACAF tournament, and during his first practice, Pulisic discussed how he felt about the upcoming Gold Cup. "I feel good, I'm very excited to be here with the guys, I felt good in my first practice, my legs felt pretty good, I had good rest, but now I'm ready," he said.
Berhalter released a mixed squad list of young and experienced players, so the now Chelsea player feels at home. "It's good to have some guys like Bradley and Altidore here again; it's great to mix them in. I think it's a good balance; I think they're going to help the team move forward, especially in this tournament."
Match against Venezuela
He also spoke about the game against Venezuela and made it clear that it will be a good test before the Gold Cup, where they hope to add to their previous title. "Venezuela is going to be a good team that will put us to the test, and it will only prepare us further and help us be ready for the tournament," concluded Christian.