Josh Sargent, removed from the US National Teams
After being cut off the U20 World Cup and Gold Cup roster, the Werder Bremen forward was also left out of the Under 23 list that seeks its ticket for Japan 2020.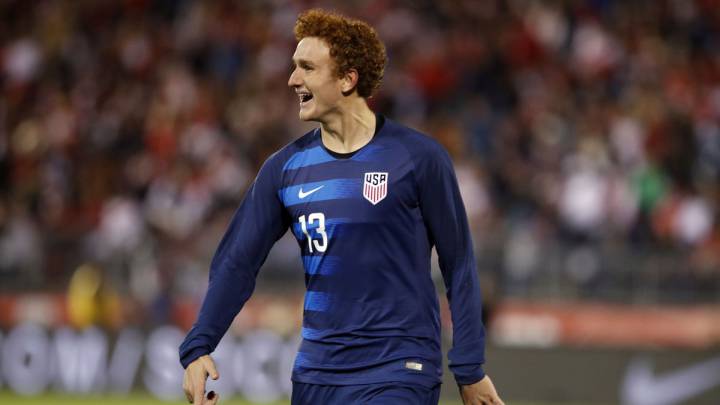 The Under-23 US national team announced the roster for the summer camp prior to the CONCACAF Olympic Qualification, where the Stars and Stripes squad will seek its ticket for Japan 2020. But simarly to the list for the U20 World Cup and the Gold Cup, one player was missing, the name of Josh Sargent.
Despite being able to play with the Under 20 or 23 United States national team as of age, the Werder Bremen forward was not taken into consideration, neither for Gregg Berhalter's final roster to face the coming CONCACAF Gold Cup.
Sargent played the whole 90 minutes in the USMNT first friendly match against Jamaica where the US side lost the undefeated mark since Gregg Berhalter took charge of the national team, but the young forward didn't make the cut for the final list.
But what's the reason behind Berhalter's and the other US categories coaches decision not to include him on the lists?
Coach Berhalter talked to ESPN journalist, Jeff Carlisle, about Josh Sargent where he explained; "if we view Josh as being more advanced than the U20 level, that doesn't mean he's ready to be a full international. There's space in between that. In between comes the Olympic team, and Olympic qualifying and perhaps the Olympics."
But Gregg Berhalter also mentioned Josh is closed to reach said level, as he is talented enough, "In my mind, Josh is really close and has a lot of talent. If we had extra space on the roster, he'd be with us, but we don't."