Alex Morgan sets a scoring record and shakes World Cup
The American striker has been the star of the United States debut in the World Cup, after scoring five goals in the 13-0 win over Thailand.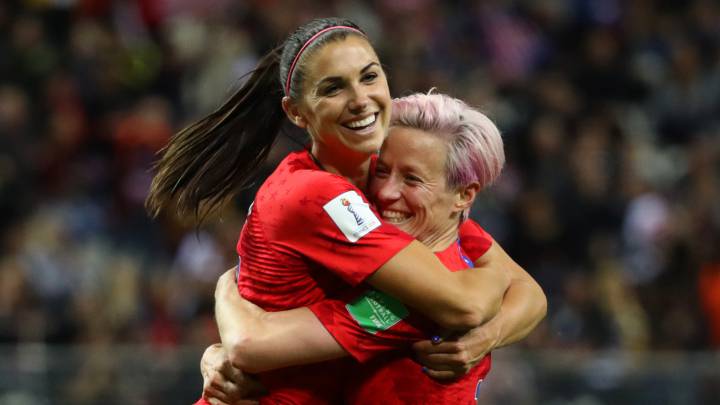 Alex Morgan could not have had a better debut in this 2019 France World Cup, after scoring a super poker in the 13-0 thrashing against Thailand. Morgan is one of the major talents of the USWNT, with hopes deposited in her leading the side to lift the trophy on July 7, in Lyon.
Her five goals against the Thais not only move Morgan to top scorer of the competition but also make her the second player in the history of the Women's World Cup to hit five goals in the same match, tying her compatriot Michelle Akers, who scored five goals in a game against China in the 1991 World Cup.
"We really wanted to showcase ourselves and what we've been preparing for and working on. Every goal matters in this tournament and so that's what we were working on in this game. We got a lot of attacks, and I think we were really clinical in the number of attacks that we did get. I am speechless. The ball just bounced my way today, and I am looking forward to the next game," said Morgan after the game.
Group stage goalscorers
Before the all-powerful victory of the United States with a five-goal mark of Alex Morgan, Brazilian, Cristiane led the scoring chart after scoring a hat-trick on its team debut against Jamaica. Following behind with two goals each are; Spanish forward, Jennifer Hermoso, Renard from France and Bonansea from Italy.