Ballon d'Or
Van Dijk leads Messi as Ballon d'Or favourite
The Liverpool defender was a key component in The Reds winning the Champions League and reaching new heights in England, and individual glory beckons.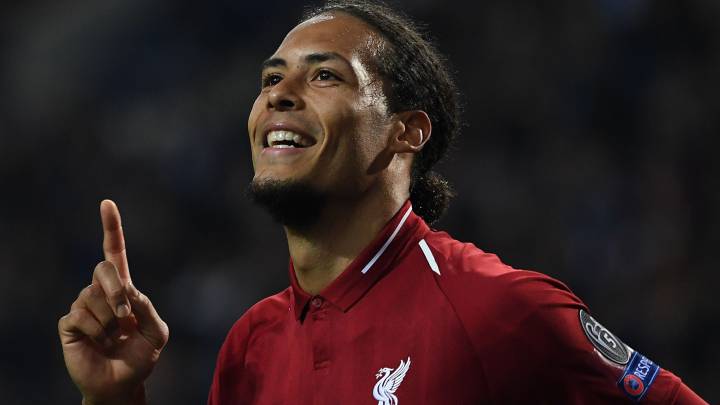 Most players, and fans, would agree that winning team trophies is what they strive for week in week out with their clubs and countries. There are, however, some individual titles for the top stars to aim for, be it top scorer, most clean sheets, or player of the season. And the ultimate personal award, certainly the one that gets most attention, is the Ballon d'Or.
Ballon d'Or top contenders
Following a decade of dominance from Cristiano Ronaldo and Lionel Messi, Real Madrid's Croatian midfielder Luka Modric took the 2018 title, following impressive showings in helping his club to their third consecutive Champions League and reaching the World Cup final with an unfancied side.
For this season, thoughts are already on a return to the throne for the Argentine genius after he, at times single-handedly, took Barcelona to another LaLiga triumph, while ending the season as Europe's Golden Shoe winner. That may not be enough though, with Liverpool's influential defender Virgil van Dijk, currently running as favourite with some bookmakers.
The big Dutchman was a vital player in Jürgen Klopp's team that pushed Manchester City all the way in the Premier League - ending with the third highest points total in English top flight history - and ending the season as one of the champions of Europe. That victory in Madrid was followed swiftly with an appearance for the Netherlands in the final of UEFA's inaugural Nations League tournament, losing to hosts Portugal.
Fabio Cannavaro was the last defender to win the award, back in 2006, but according to Betfair, Van Dijk would return just 19 euros for a €10 stake. Messi offers just €20 in what appears to be a two-horse race.

Cristiano, Salah, Mbappé unlikely
The other mainstay of the Ballon d'Or in recent years, Cristiano Ronaldo, sits in third place but at 15/1 is not seen as a realistic option. That is despite being part of a Juventus side that won a league and cup double, as well as scoring a hat-trick en route to the Nations League.
"I've won three competitions, I've done well, as always. What else can I do?" he said regarding this year's prize.
The other names in the mix, some of whom have summer trophies to impress in, are: Salah, Sané, Sterling, Bernardo Silva, Hazard, Mbappé and Griezmann. Votes take place during the first half of the new season.