USA start their Gold Cup journey by crushing Guyana
The United States men's national team got three important points in their opening game against Guyana as Tyler Boyd opened his account with a brace.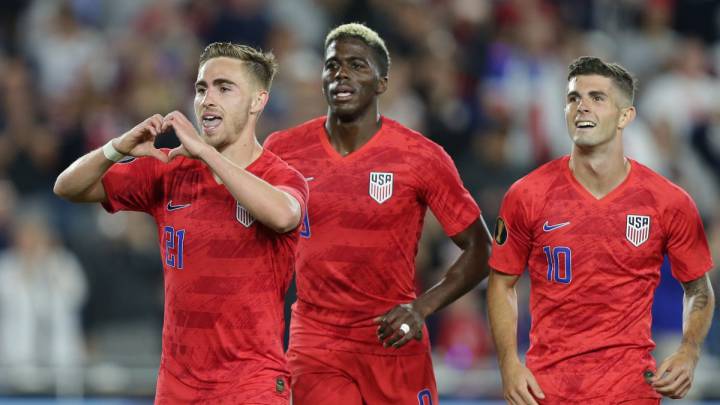 The United States started their quest to defend their Gold Cup title against Guyana at Allianz Field, with the USMNT expected to get a comfortable win over the golden jaguars.
For Guyana, this was their first Gold Cup match ever, and despite being considered the weakest team of the tournament, they showcased their will to prove they are here to compete, and at times made life difficult for Gregg Berhalter's side.
The majority of the first half showed that Guyana were no pushovers, particularly in the opening 25 minutes. However, Paul Arriola broke the deadlock, finding the back of Guyana's net in the 28th minute.
Things changed for the second half in terms of goals, but not so much in the rhythm of the game. However, the United States proved their strengths and thanks to players like Arriola, Zardes and Tyler Boyd, who scored two goals, earned the Stars and Stripes squad a 4-0 win, their first victory in the CONCACAF tournament.
The US men's national team are now on an eight-match unbeaten run and next up is a potentially tricky tie against Trinidad & Tobago, who knocked them out of the 2018 World Cup.