Neymar and Griezmann threaten the Barcelona wage limits
Barça already spend 565 million euros on salaries, 62% of the overall turnover of the club, and pushing towards the UEFA limit of 70%.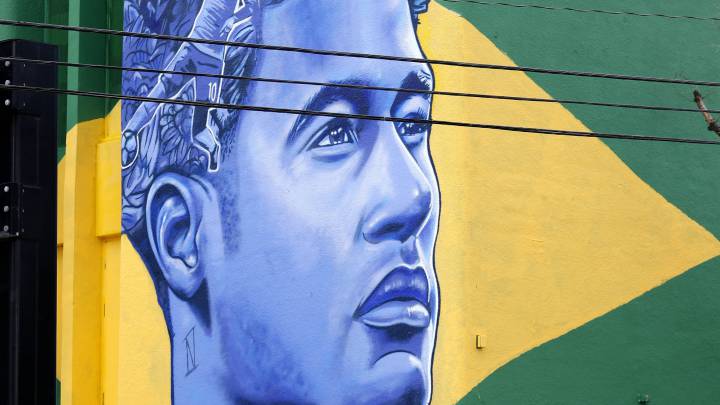 The idea that Griezmann and Neymar could join FC Barcelona has thrown up a couple of obvious questions. Firstly, fans are asking whether they could be accomodated into a side that already boasts the likes of Lionel Messi and Luis Suárez. Then comes the challenge of balancing the books.
Neymar, Griezmann wage bump
The hypothetical signings of the French World Cup winner and the Brazilian would fire Barça's salary levels to unseen heights. Already the world's biggest wage spenders, despite CEO Óscar Grau confirming last October a decrease of five percent for the first team, after Iniesta had departed. Even so, a payout of 565 million euros still translates to 62% of the club's overall turnover.
UEFA guidelines set an upper limit of 70 percent that can be spent on salaries. Thanks to the departures of Iniesta, Neymar and Mascherano, in recent seasons, and with Barça taking more care on recent signings, the situation has been manageable. The potential arrivals of two of world football's striking stars, and likely more defensive cover, would bring it right back into focus.

Big names, big money
If signed, Griezmann would command the figures agreed last season, 17 million euros per year. This is nothing compared to the amount Neymar currently earns at PSG, with 37 million euros net likely to be needing to be matched. With Messi sitting over 40 million per year and the likes of Suárez, Piqué, Busquets, Umtiti, Ter Stegen and Alba, also collecting good livings at the Camp Nou, it doesn't take a genius to see the challenge.
Removing Coutinho and Dembélé off the wage bill wouldn't solve the problem, while newer signings Arthur, Lenglet and De Jong were all brought in with more reasoned valuations anyway. Instead, the revenue building on the back of the two players, and possibly further discussion on stadium naming rights, will be in play.