AC Milan ask price for 3 Real Madrid players - Sky Italia
Officials from the Italian club are in the Spanish capital to enquire about Real Madrid players Dani Ceballos, Mariano Díaz and Martin Ødegaard.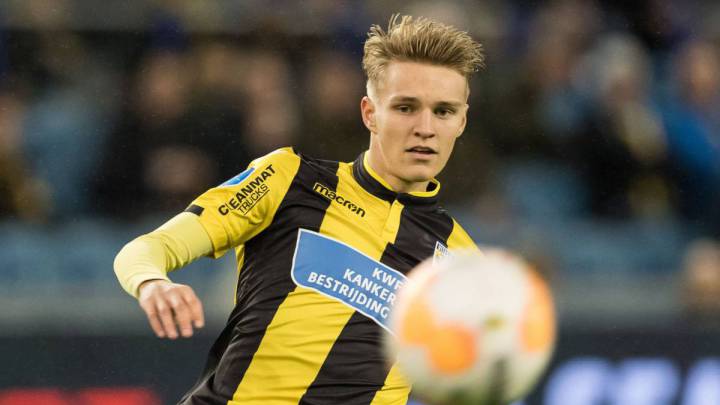 According to Sky Italia, AC Milan arrived in Madrid this morning with the objective of finding out more information about which players Real Madrid will be hoping to sell this summer. The Italian club are looking to reinforce their squad and are interested in the situations of three players in particular: Dani Ceballos, Mariano Díaz and Martin Ødegaard. Milan officials were also going to enquire about Marcos Llorente but their visit comes a little too late - Atlético announced this morning that they have signed the midfielder on a five-year deal.

Milan hope this week's visit will help to strengthen relations between the two clubs. Recently-appointed Director of Sport Boban will hold a meeting with Real Madrid's General Director José Ángel Sánchez today to gain a clearer picture of Madrid's planned summer clearout. Boban knows that Madrid have signed more players than they've managed to sell and is keen to learn more about the player who don't feature in Zidane's plans.
Mariano and Odegaard, the easiest options
Ceballos, who has several suitors in the Premier League, Mariano and Ødegaard will all leave Madrid this summer - either sold or loaned and some with buy-back clauses written into their contracts. The main problem for Milan right now is money, and according to reports in Italy the club is considering giving up their place in next season's Europa League to give themselves a chance to get their books in order.