Pulisic to cut summer break short to impress Chelsea's new boss
The US international, Christian Pulisic, is thinking about cutting his summer break short and reporting early with the Blues to impress new Chelsea manager.
Chelsea's new summer signing and American attacking midfielder, Christian Pulisic, is ready to cut short his summer break to join his new club as soon as possible.
Pulisic is currently on international duty with the US men's national team at the CONCACAF Gold Cup, which is why the 20-year-old player would be granted a longer summer break if he wanted it.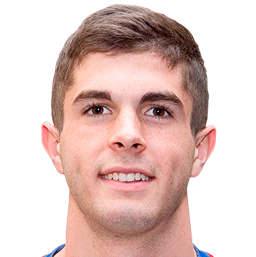 However, according to reports from the Evening Standard, Pulisic is willing to report to Chelsea's training camp almost immediately after the Gold Cup.
United States
The USMNT are one of the favorites to go all the way in the competition and reach the final that will take place on July 7th, and if they do manage to lift the cup, they will become two-time champions of the tournament.
The Final will be three days after the first group of Chelsea's players report for pre-season training, with the 'Blues' having an extended break policy for those involved in summer competitions.
Chelsea's pre-season

The Blues pre-season tour will start in Japan, with the team planning to travel to the Asian country for just over a week and Christian Pulisic really wants to be on that plane.
Pulisic wants to impress the soon to be confirmed new coach, Frank Lampard, and the US international doesn't want to play catch up with the rest of his teammates as he's likely to be the only new face with Chelsea's transfer ban kicking into gear this summer too.