I'm the MLS' biggest threat - Zlatan being Zlatan
The LA Galaxy captain sent a message after being chosen in the MLS All-star lineup, and true to his style, he shares who the biggest threat in the league is.
In the last few days, the MLS has started to reveal the names that will shape the All-Star team that will face Atletico Madrid at Orlando City Stadium in the summer, and for the first time since arriving in the US league, Zlatan Ibrahimovic was included in the lineup.
Ibrahimovic said that despite being 37 years old, he's the biggest threat in the American league and with his 11 goals in 16 games, the LA Galaxy superstar is second in the top scoring chart. He sits just behind LAFC captain, Carlos Vela, who has scored 16 goals so far.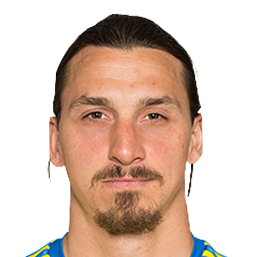 "It's no surprise; I'm already a legend, I consider myself the biggest threat in the championship. I consider myself the biggest threat of the championship for every opponent. There are many good players, but I don't see myself in any of them," said Zlatan.
The former Inter Milan and Barcelona striker has settled in perfectly during his experience in the MLS so far, where his ultimate goal is to win the MLS Cup with LA Galaxy after being knocked out in the first round of the playoffs by Real Salt Lake last season.
"In this league, you will see things not seen in the first season in MLS. We are matured compared to before, for the title, all the games are open. I don't see a favorite, and this is the beauty of the MLS."
On to break his MLS mark
So far, Zlatan Ibrahimovic has 11 goals, which is half of his total in his season debut, where he scored a total of 22 goals, to end the season in second on the scoring chart behind Atlanta United's Josef Martínez.