Barcelona: the day Griezmann said no to Pep Guardiola
Pep Guardiola wanted to sign the Frenchman back in 2010 for Barcelona B but the then-Real Sociedad player didn't fancy a stint in Segunda División.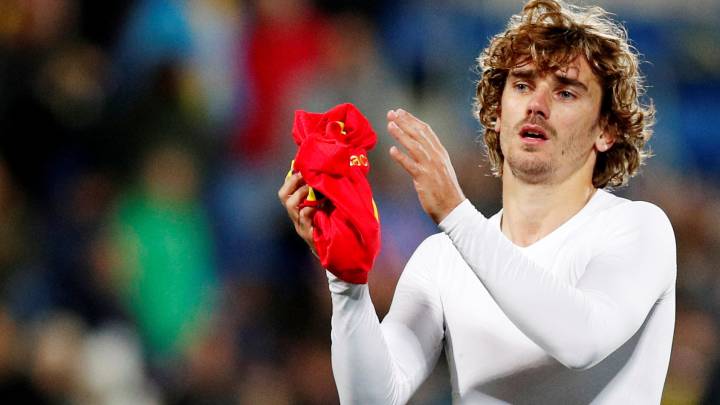 Antoine Griezmann's protracted move to Barcelona may have hit the buffers this summer following the France striker's decision last year – announced through a much-maligned eponymous documentary – to remain at Atlético, but it has now come to light that Griezmann actually turned down Pep Guardiola in 2010.
The then-Barcelona boss had been keeping a close eye on Griezmann's development at Real Sociedad and wanted to snap up the youngster ahead of the 2010-11 to join La Masia and play for Barça B, thusly becoming versed in the DNA of the club. The idea was that Griezmann would spend a year in the reserves and then make the step up the following year. At the time Barcelona had David Villa, Leo Messi and Pedro as their starting front line with Bojan and Jeffren as back-ups. The now-Manchester City manager already had his eye on Alexis Sánchez, who eventually joined in the summer of 2011, but wanted Griezmann to learn the ropes at Barça B with a view to having a potential replacement on hand for Villa, who eventually left in 2013 for Atlético.
Griezmann: "I was only 20 and I turned Barça down"
However, Griezmann refused the offer. As he explains in his autobiography: "When I was Real Sociedad Pep Guardiola wanted to sign me for Barcelona. I was 20 and it was a real motivator. But I'd only played one season in the top flight and if I'd gone to Barça it would have been to play in the reserves in Segunda to get used to the style of play there. I turned them down."
Now, having announced that he will leave Atlético this summer, Griezmann is waiting for a firm offer from Barcelona, who recently denied they had made any contact with the player. That may change when the France striker's release clause drops from 200 million euros to 120 million on July 1, but Barça are maintaining their silence to this point. PSG have also been linked with a move for Griezmann and will also bide their time until the release clause becomes more attractive, but had things worked out a little differently, the 29-year-old could have been plying his trade at Camp Nou for almost a decade already.