Google Doodles: Women's World Cup show USA-Spain contrast
The internet giant is famous for its quirky pictures on above the search box, but some eyebrows were raised in Spain over the depiction used for the WWC 2019.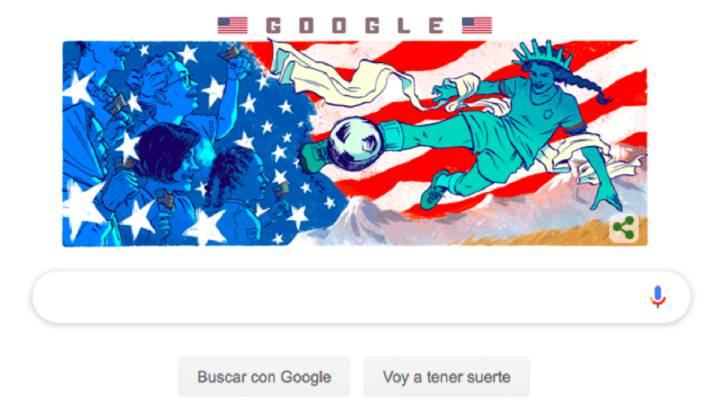 There are 63,000 Google searches made on average every second of every day. That is 5.6 billion searches every 24 hours! However, not only is the internet behemoth our go-to aid for finding information with questions like 'How many searches on Google are made every day?' but we are also very familiar with the constantly updated images and animations that await us on the webpage. These are known as Google Doodles and are temporary versions of the tech company's logo usually to honour holidays and historic occasions.
Google's Women's World Cup identities
The 2019 Women's World Cup in France has taken the sporting community, and beyond, by storm. It has never had the same volume of media attention and Google have ensured that they are fully across it too. After all, the American company have a pretty impressive team to follow in the USWNT.

Google's Doodle for the tournament have been drawn by local artists (see the full list here) who have given their own national flavour to the occasion. Two teams that face each other in the Last 16 of the tournament are the USA and Spain.

The US side are represented by a footballing heroine in the form of the Statue of Liberty while Spain's women's team have an image of a family-friendly get together to enjoy food and drink. An interesting contrast in styles, just as the match is expected to be on Monday evening.