Real Madrid want Fabián, amid Pogba and Eriksen barriers
Shining at the U21 European Championships, Los Blancos are changing their focus away from other midfield targets that could be impossible to reach.
Real Madrid want Fabián Ruiz, the Spanish midfielder currently strutting his stuff for the Under-21s at the Euros, after completing his first season for Napoli. It's not going to be easy, but Los Blancos have already started making enquiries about the viability of the Andalusian's move.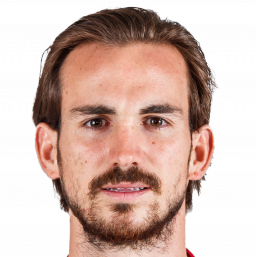 Fabián targeted for the new Madrid
Last summer the Italian club paid the 30-million-euro release clause for the 23-year old and have since declared him as 'non-transferable'. In saying that, Napoli have form in selling their stars if a suitably juicy offer is presented to them, although this transfer window may be a little too early for them in the case of the highly rated Fabian. They believe that based on his current performances and with the full European Championships just a year away, the youngster's value could rocket.
As we reported earlier this month, Madrid had already made enquiries about the player. The main problem they face is that there is no release clause in his contract, meaning that they cannot use their financial muscle to force the move through. Instead the clubs will need to come to some sort of an agreement, and that is likely to be somewhere north of 70 million euros.
Pogba loss; Eriksen and Fabián gain
Madrid have, of course, been linked with both Paul Pogba and Christian Eriksen, with some reports early in the summer suggesting that one of the two was guaranteed. The Frenchman appears now to prefer a return to Juventus, which puts the lower-priced Dane in the box seat. And that saving in transfer fee, if Tottenham can be persuaded, could mean that Fabián remains part of Los Blancos' plan. This could also appease Zinedine Zidane's disappointment of not getting his number one target, but instead gaining two talented players.
There is another actor that could play an important role in this operation: James Rodríguez. Carlo Ancelotti is keen to see him join his Napoli side and this could be used as part of the negotiation for Fabián, seeing the Colombian move to Naples, and the lad from Sevilla to the Spanish capital.