Neymar: L'Équipe says PSG star's situation is irreversible
The French daily says that the Brazil star may return to pre-season training with PSG but that doesn't mean he'll be playing in Ligue 1 next season.
French daily L'Équipe has speculated that Neymar could return to PSG this summer and start training with the Ligue 1 side, but that should not be taken as any signal that the Brazilian will pulling on the club shirt next season.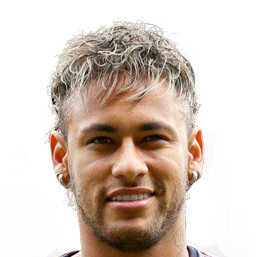 Under the headline "Le grand bluff," which was a hugely popular French television show in the 1990s and translates as the big bluff, or the big lie, L'Équipe stated that Neymar's situation as PSG is now irreversible and that the rumoured clause in Neymar's contract allowing him to leave after two seasons in Paris does not exist.
Neymar blaming PSG for current woes
Citing sources from the player's infamous entourage, the French daily reports that Neymar is blaming PSG for all of his current problems (whether that refers to recent assault allegations, his injury problems, his ban for hitting a Rennes fan or his desire to return to Barcelona is not made clear) but the Ligue 1 giants' president, Nasser Al-Khelaifi, has made it clear that he will no longer be bent to the will of his star players.
L'Èquipe goes on to say that Neymar may return to training with PSG but "it is no secret that he is not happy in Paris."
Another possibility is that PSG decide to toughen their stance with Neymar, who is under contract at the Parc des Princes until 2022, by doing what they did with Adrien Rabiot and banishing him from first-team activities until he commits his future to the club.
With Barcelona non-committal on whether or not they will entertain a move for their former player, Neymar may have little choice but to toe the line for now.