Brahim's unbreakable desire to stay at Real Madrid
The teenager has been working out during his holidays to overcome some injury issues and to ensure he is in top shape heading into preseason.
"I want to be at Real Madrid and I want to play at the best club in the world and that's it." Brahim Díaz made it clear what his wishes were after he played and scored against Real Sociedad at the end of last season. It was the second last game of the season and Brahim's goal was a highlight on an otherwise forgettable outing for Zidane's side.
The 19-year-old played in 11 games last season after his move from Man City, eight under Zidane and five as a starter, and now he wants to take full advantage of the interest the manager has shown in him since returning to the bench at the Bernabéu.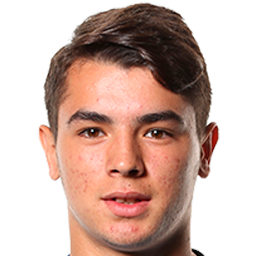 Brahim wants to stay and fight for a place
"Calm down, kid, I'm counting on you," was Zidane's message to Brahim before he left for his holidays. He has also voiced a similar message in public and while Real Madrid's decision-makers are tempted by a loan move, Zidane wants the young attacker and Brahim has decided he will stay and fight. 
He cut his holidays short and has worked hard to overcome niggly injuries that kept him out of the last game of the season. He returned to Valdebebas at the start of July to make sure he was in the best position to win a seat on the plane to Montreal on 9th of July. From there, he will have a month to truly convince Zidane of his credentials heading into the new season.