Griezmann clause payment complications for Barça
As FC Barcelona targeted getting the Antoine Griezmann deal done and dusted this week, financial difficulties appear to be an obstacle.
As the saga continues, FC Barcelona's aim was to turn this week into 'Griezmann Week'. However, it seems as though the situation is more complicated than they would have liked, or indeed expected.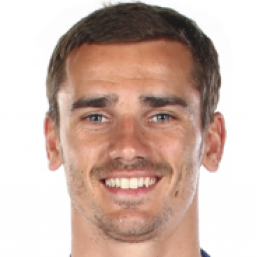 Griezmann payment complications
Those in charge of transfer dealings at the Camp Nou have been working on the premise that they would pay the player's release clause of 120 million euros at LaLiga headquarters on Wednesday. Following that, the player would arrive in the Catalan capital after his agreed 30 days holiday and could be presented on Friday (12 July), having the traditional photograph in the Camp Nou store, and on Monday could start training with his teammates, finally one of the squad.
However, Barça's lack of liquidity and ongoing negotiations with the banks that can endorse the 120 million euros, is likely to disrupt the club's plans. This could force them to delay the current timeline, with a payment then potentially not being made before Friday.
This is a reason why the Spanish champions have tried to negotiate, although without success, a deferred payment of the player's buy-out clause with Atlético Madrid. This would change the situation to a simple transfer agreement between the two clubs rather than one buying the player out from their current contract. Atleti, annoyed with their rivals for the way they have gone about their business with Griezmann, dismissed this idea out of hand, and now the only option is to pay the upfront amount. Barça appear not to be in a position to do so immediately.
Concerns in the Barcelona financial department, in fact, have seen employees paid three days late for their June salary.