Neymar: Barça happy to play waiting game for PSG star
The Brazilian's desire to return to Camp Nou is stronger than any will among the board to force the issue, with Bartomeu seemingly unbothered one way or the other.
Neymar's wish to return to Barcelona two years after leaving for PSG may not come to pass with Camp Nou president Josep Maria Bartomeu apparently happy to wait and see if PSG blink first over a player who clearly does not want to remain at the Parc des Princes and failed to report for pre-season training on Monday.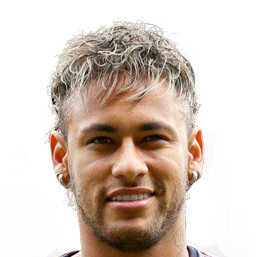 PSG are understandably willing to offload the Brazilian and sporting director Leonardo intimated Neymar can leave if the price is right, but Barcelona hold all the cards in the negotiation and will let the clock tick down on the transfer window to see what PSG have to say on the matter towards the end of August. Neymar is hardly a priority target with Ousmane Dembélé and Philippe Coutinho competing for the third attacking spot alongside Leo Messi and Luis Suárez and Bartomeu succinctly described the Frenchman as "better than Neymar" during Frenkie de Jong's presentation last Friday, when he also said that he was aware that Neymar wanted a return but that "PSG don't want to sell, so that's that."
With Barça's stance in mind and no other offers for Neymar – although Real Madrid are consistently linked it seems unlikely that after spending over 300 million euros this summer they will consider a move for the Brazilian and are far more likely to wait until next summer to try and prise Kylian Mbappé from the Ligue 1 giants – PSG have a very expensive problem and Leonardo admitted as much on Monday in an interview with Le Parisien. "Neymar can leave PSG, if there is an offer that suits everyone," he said. "But to date, we do not know if anyone wants to buy him or at what price. All this is not done in a day, that's for sure... They said they wanted to buy but we were not sellers," Leonardo added. "He [Bartomeu] is the one saying it... But we did not see that Barcelona was really in a buyer position." 
Griezmann talks more urgent than Neymar move
Bartomeu confirmed during Neto's presentation on Monday that there was no change in his views towards Neymar and his wish to return to Barça: "What I said last Friday remains the case, everything is exactly the same." Antoine Griezmann is expected to join Barça imminently, which would effectively preclude any move for Neymar at the sort of prices PSG are talking. 
Barça may be playing a waiting game: with PSG hoping to recoup their 222 million euros or even make a profit on Neymar, there are maybe two or three clubs in Europe that can reasonably be involved in that conversation. PSG are one of them. Real Madrid's interest has cooled and the chances of Pep Guardiola suddenly deciding that Neymar and his entourage are what his Premier League champions need is remote to say the least. Manchester United could feasibly get involved but would have to shift Paul Pogba and Romelu Lukaku first and already have a colossal wage bill to cover. 
That leaves Neymar in a precarious position and PSG with a decision to make. Retain a player who clearly does not want to play for the club, sell him on the cheap or even send him out on on loan – which could be precisely the card that the Barça president is concealing up his sleeve.