REAL SOCIEDAD
Real Sociedad licking their lips over Griezmann windfall
They will recieve €24 million from the €120 million and that could increase even more if Atlético manage to get their extra €80 million.
Real Sociedad will receive €24 million on Friday without lifting a finger after Barcelona paid Antoine Griezmann's €120 million release clause on Friday afternoon.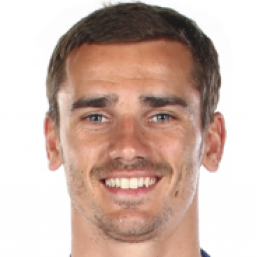 Jokin Aperribay, La Real's president, made the most of Griezmann's departure in 2014. He told the club he wished to leave and he knew that Tottenham were pushing hard for the player but had the chance to throw in the 20% on future sale as Atlético knew there was interest from elsewhere, were keen to sign him, and knew they would have to pay his €32 million release clause.
That €24 million is succulent but it would have come to €40 million if they signed him before July 1st when his release clause was €200 million.
There is still that possibility with Griezmann's transfer being disputed by Atlético Madrid, who believe an agreement was reached before his release clause dropped.