Weston McKennie in the running for Schalke captaincy
The USMNT midfielder wore the captain's armband during the Gold Cup final, giving him a chance to become one of the club captains for coming season.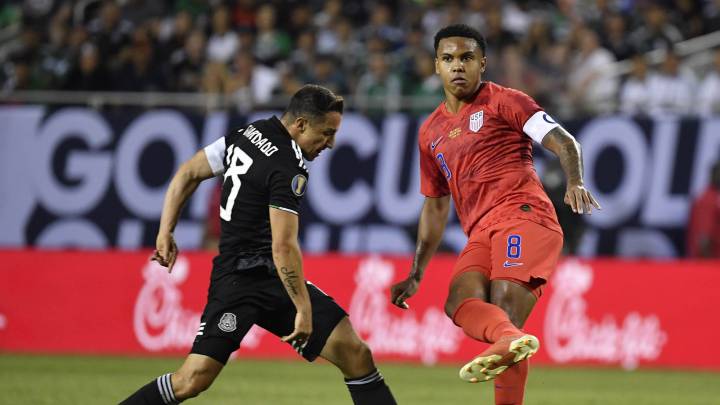 Weston McKennie, the US midfielder and Schalke 04 player, is in the running to be made one of the club captains at the German outfit for the upcoming season by new head coach David Wagner, according to the German paper WAZ.
The 20-year-old's performances with the US men's national team were monitored by Wagner, who saw him wear the captain's armband during his side's Gold Cup final match against Mexico. "It was a great thing for him to lead the troop as captain," Wagner said.
The fact that McKennie was allowed to lead his team during the most crucial match of the Gold Cup speaks volumes about his capability to take on such responsibility, prompting the Schalke coach to consider him as a possible candidate for one of the captaincy spots, despite his young age. The club captains will be named after the second training camp in Mittersill.
When will McKennie join Schalke?
Weston McKennie, who started five of the six USA matches in the summer tournament, is still currently on vacation; something Wagner described as a "hard-earned break".
"It's important for Weston to catch his breath, recover, and then look forward to the new season, he has to remember he played a good tournament. He was dangerous in front of the goal, and had the honor of captaining the team in the final," said Schalke's new coach.
McKennie will spend the next couple of weeks recovering before meeting his new boss and teammates for pre-season training at Austria on July 26.