We want to beat Zlatan and nothing else - Carlos Vela
Los Angeles FC captain Carlos Vela is getting ready to face LA Galaxy in Friday's 'El Trafico', a game where he and his team target increasing their Western Conference lead.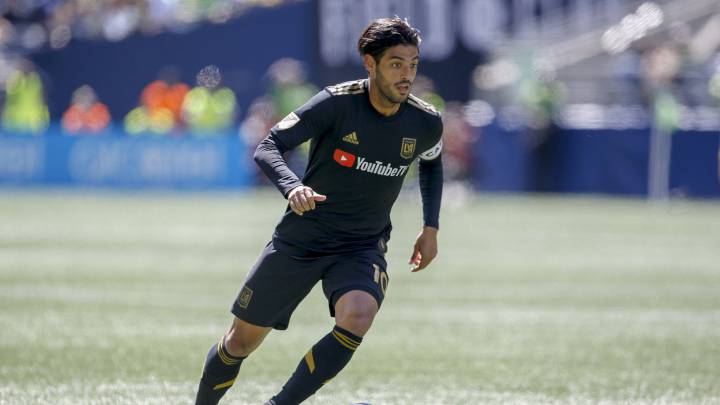 The day, time and place have been set for one of the most important games of the MLS season, as El Trafico takes place this Friday night. LA Galaxy and LAFC face off for the city crown.
Last year, Zlatan Ibrahimovic's side proved to be the best of the two, getting a 4-3 victory and a draw in the two games. This year, LAFC captain Carlos Vela is ready to enact revenge in El Trafico and leave Dignity Health Sports Park with a win.
This season the spotlight is focused even more on Zlatan Ibrahimovic and Carlos Vela, as the two stars aim to lead their teams to victory while battling out their own feud, hoping to add more goals to their personal tallies.
The LAFC striker is in tremendous form this season, leading the scoring chart with 19 goals while Zlatan sits in 3rd place with 13 goals, Josef Martinez splitting the two, but the Mexican knows what his task in El Trafico is: beat the Swedish Lion.
"Ibrahimovic is one of the best players in the world and deserves respect for all the work he has achieved. Obviously, we focus on our work; we want to beat Galaxy, we want to beat Zlatan and nothing else. After that at the end of the game, of course, there's admiration and respect for players like him," stated Vela after training with Los Angeles FC.