Real Madrid search for Lunin loan as Valladolid enter the fray
Keylor Navas looks like he is set to stay at Real Madrid, which means Lunin will leave on loan due to a lack of minutes next season.
Real Madrid are looking for a team to take Andriy Lunin on loan next season and Real Valladolid have enquired about a deal. Keylor Navas' u-turn means Lunin will be short of chances next season with Thibaut Courtois set to claim the number one spot and the Costa Rican backing him up. Zidane accepted the club's decision to install the Belgian as the starter, which mean Navas was left at a loose end. A lack of decent offers forced Navas to reconsider, however, and he will have to settle for a role on the bench.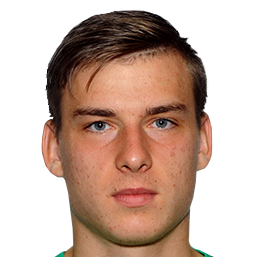 Lunin spent last season on loan at Leganés but it didn't work out as planned as he sat behind Ivan Cuellár for the year. He only played in seven games last season but this summer his form at the under-20 World Cup suggested it was simply a matter of circumstances last season that led to his frustrating year.
Real Madrid want to find a club in the Primera where he can start and get comfortable at the top level. Real Valladolid, who count on Ronaldo as their main shareholder, have entered the mix and Real Betis were also mentioned as a possibility but they recently purchased Spanish youngster Dani Martin. Valladolid's intention was to sign a goalkeeper with more experience but the strong relationship between Ronaldo and Florentino Pérez has altered their plans.
Zidane sees a loan deal for the Ukrainian shot-stopper as the best option. He didn't know him prior to this summer and had nothing to do with his signing. He has full confidence that Courtois and Navas can cover all bases at the back for Real Madrid this season.