Neymar: PSG stay 'most realistic' due to club's demands
According to L'Equipe, PSG have no interest in any player-plus-cash deals from either Barcelona or Real Madrid and will demand to recoup the 222 million euros paid for Neymar.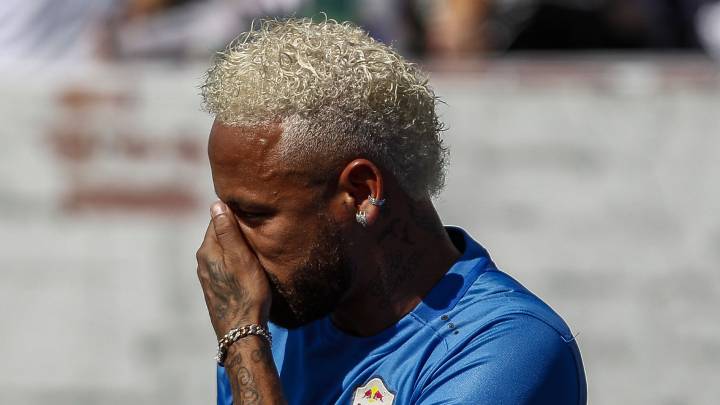 With his future still up in the air, Neymar currently remains a PSG player and has travelled as part of coach Thomas Tuchel's 33-man squad for the upcoming tour of China.
Meanwhile, reports continue to surface daily from France regarding negotiations between PSG and the Brazilian star's former club, Barcelona, who would prefer a players-plus-cash deal to be put in place for the striker.
The Catalan club are reportedly willing to offer PSG's owners the likes of Ivan Rakitic, Philippe Coutinho, Ousmane Dembélé and Samuel Umtiti as part of any deal for the 27-year-old, who left Camp Nou for Parc de Princes for 222 million euros in 2017.
Neymar's Barcelona move now unlikely – claims L'Equipe
But according to the latest report from French daily L'Equipe, PSG are not interested in any kind of player-swap deal and have always had the intention of recouping the 222 million euros they spent on Neymar in 2017.
L'Equipe also claims that PSG are neither interested in a proposal from Barca's LaLiga rivals Real Madrid, who have reportedly offered unwanted Welsh striker Gareth Bale plus 90 million euros in exchange for Neymar.
The Brazil international is understood to be desperate to leave PSG, but L'Equipe points out that the "most realistic" scenario will be that he remains in Paris, considering neither Barca nor Real would likely be willing to pay the 222 million euros it claims the French club is demanding.