Real Madrid: Asensio to return to Spain on Thursday after ACL tear
Marco Asensio is expected to fly back to Madrid on Thursday, before undergoing surgery on his ruptured anterior cruciate ligament.
Marco Asensio is set to return to Spain on Thursday. The Real Madrid player has been left devastated by the serious injury that he suffered against Arsenal in the International Champions Cup, with tests confirming on Wednesday that he has ruptured the anterior cruciate ligament and lateral meniscus in his left knee.
Asensio advised against travelling back to Spain earlier
Asensio spent Tuesday night in hospital, where he was taken straight from the FedEx Field stadium in Landover, Maryland, and Madrid club doctors are now considering how best to proceed. As things stand, the plan is to fly back to Spain on Thursday as it is not advisable to do so any earlier.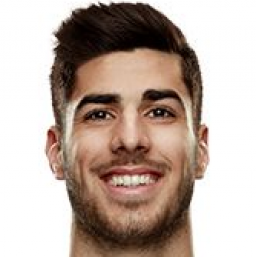 Club sources say that he won't then travel on to anywhere else outside of Spain, with his operation most likely to take place at a hospital in the Spanish capital.
Club would rather find in-house solution to Asensio absence
The injury is a major blow not only to Asensio but also to Madrid head coach Zinedine Zidane, who is now working with the club to fill the void left by the Spain international. Los Blancos, who have arrived at the next destination on their North American tour, New York, are currently minded to find a solution in-house, rather than dipping into the transfer market.