REAL MADRID
Jiangsu offered €17 million to Bale and €22 million to Madrid
The Chinese club offered Bale a two-year deal but did not offer him the financial terms he was looking for in order to leave Real Madrid.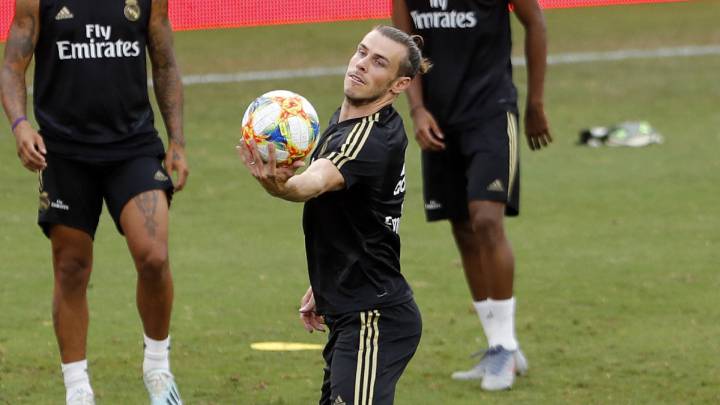 The Gareth Bale to China talk has been dying out recently. There were two teams interested, Jiangsu Suning and Beijing Guoan, with the former even following him for a spell on Instagram before unfollowing him and removing themselves from the picture.
The interest was very real, however, with Chinese media revealing how much Bale was offered to move to the club. Jiangsu were ready to part with €17 million per year for the Welsh attacker on a two-year deal. They only offered Real Madrid €22 million, however, as negotiations flatlined.
The figures mentioned were not sufficient for the player or Bale, who would need more than that to leave Real Madrid. The publication that reported these figures, SINA Sport, even referred to them as 'stupid' and recalled how Guangzhou Evergrande made out well from Paulinho's return from Barcelona. They even started to charge more for television rights according to the publication.
Jonathan Barnett said Bale's departure might be in a day or he could stay for another three years as the saga drags on. The agent said there were offers on the table for the player but his exit might be complicated by the Asensio injury. Bale didn't want to play against Bayern in Houston based on recommendations made by his team. A move then looked imminent but is not as clear now with the player not convinced of the option to move to Asia.