Premier League: Real Madrid's road well travelled
Dani Ceballos joins Arsenal, following Mateo Kovacic being tied up at Chelsea, and both join a long list of Los Blancos stars hitting the English top flight.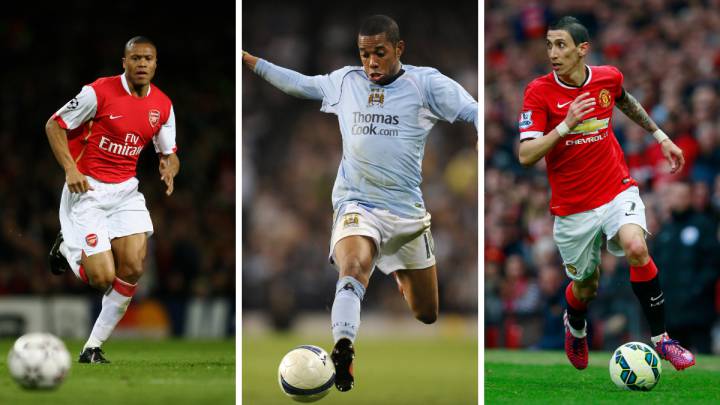 Dani Ceballos will be in an Arsenal shirt for the upcoming season as he completed a loan move to the London side from Real Madrid on Thursday. It's a transfer that would appear to work for all parties as the talented player is likely to have more pitch time under Emery, and Real Madrid keep the player on their books for a potential return to the Santiago Bernabéu.
Ceballos and Kovacic into Premier League
The move from Los Blancos to the Premier League is not an unusual one in recent times. This summer Mateo Kovacic turns his Chelsea loan move into a permanant arrangement, meaning both players will be based in London, quite possibly facing up in one of the many capital derbies. And since the start of the new century there has been a stream of talent swapping the Spanish capital club for the English top flight when their place in Europe's most successful side is no longer guaranteed, knowing that their financial status can be maintained. The bean counters at Madrid tend to be kept happy too, with satisfactory transfer fees handed over in exchange.

Since the 2000-01 season, there have been 24 Real Madrid players swapping the LaLiga heavyweight for the Premier League, and before this transfer window is over, there may be more...
Players to move from Real Madrid to the Premier League
2019-20 season
Dani Ceballos: loan to Arsenal.
Mateo Kovacic: sold to Chelsea for 45 million euros
2018-19 season
Kiko Casilla: loan to Leeds
Mateo Kovacic: loan to Chelsea
2017-18 season
Álvaro Morata: sold to Chelsea for 66 million euros
Danilo: sold to Manchester City for 30 million euros

2016-17 season
Álvaro Arbeloa: joined West Ham for free
2014-15 season
Ángel Di María: sold to Manchester United for 75 million euros
2013-14 season
Mesut Özil: sold to Arsenal for 47 million euros
2012-13 season
Esteban Granero: sold to QPR for eight million euros
Nuri Sahin: loaned to Liverpool (but The Reds paid five million euros)
2011-12 season
Royston Drenthe: loan to Everton
2010-11 season
Rafael van der Vaart: sold to Tottenham for 10.5 million euros
2008-09 season
Robinho: sold to Manchester City for 43 million euros
2007-08 season
Jonathan Woodgate: sold to Middlesbrough for 9.6 million euros
2006-07 season
Jonathan Woodgate: loan to Middlesbrough
Julio Baptista: loan to Arsenal
2005-06 season
Michael Owen: sold to Newcastle for 25 million euros
2004-05 season
Fernando Morientes: sold to Liverpool for 9.25 million euros
Antonio Nuñez: joined Liverpool for free
2003-04 season
Claude Makelele: sold to Chelsea for 30 million euros
Geremi: sold to Chelsea for 10 million euros
Steve McManaman: joined Manchester City for free
Iván Campo: joined Bolton for free
2002-03 season
Raúl Bravo: loan to Leeds
Iván Campo: joined Bolton for free
Geremi: loan to Middlesbrough
2000-01 season
Christian Karembeu: sold to Middlesbrough for 8.75 million euros
Dani Ceballos is the latest in a long list of Real Madrid players that have headed north to various regions of England. When it comes to finding an outlet for those not in the plans of the current manager, the Premier League continues to be an effective solution.