Portland Timbers 4-0 LA Galaxy
LA Galaxy suffer and endure four goals on the road!
Zlatan Ibrahimovic and company had a rough night when visiting Providence Park in Portland with the Timbers enjoying a feast of goals at the Galaxy's expense.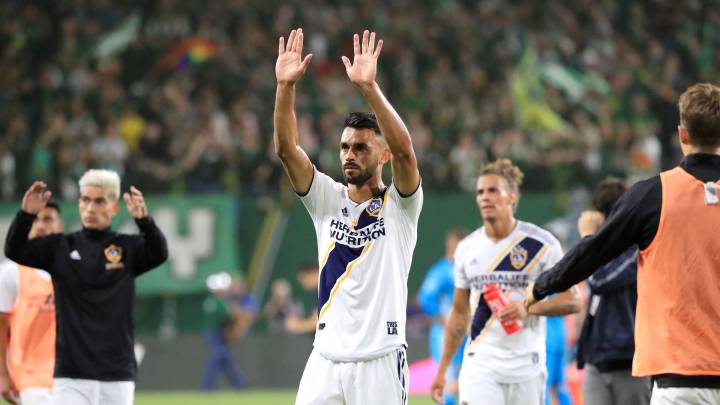 LA Galaxy arrived in Portland with high spirits after beating crosstown rivals, LAFC at El Trafico last week, however, the game against the Timbers, was a completely different story.
Portland was in charge and gave Barros Schelotto's side a master class in the art of the counter-attack, with all the goals being created in their own half of the pitch.
Cristhian Paredes open the scoring, and Diego Valeri increased the Timbers lead by two just before the referee marked the end of the first half.
It didn't matter how hard Zlatan and company tried to open spaces or create chances; Steve Clark in the Timners goal was in inspired form, blocking every attempt the LA side created..
The second half didn't change much, despite Barros Schelotto moving his pieces to try and open up lines to find their way into the back of Portland's net. Paredes scored his second of the night to practically kill off Galaxy's hope of turning around the score-line.
Efraín Alvarez left the game after losing his head and earned a straight red card, while Ebobisse put the cherry on cake for the Providence Park fans, scoring a fourth goal that condemned LA Galaxy to a humiliating away day.