Toshack criticises Bale for his silence during recent saga
Toshack says Bale's lack of Spanish is an insult to the club he is playing for and says that the criticism is justified as the saga with the Welshman rumbles on.
John Toshack, the former manager of Real Madrid and Real Sociedad and the man who gave Gareth Bale his debut with Wales spoke to BBC's 5 Live recently and was very critical of his compatriot.
"I know how difficult Real Madrid can be," he said. "Very, very difficult club. I was there twice and nothing comes out from Gareth. Nothing. Only his agent."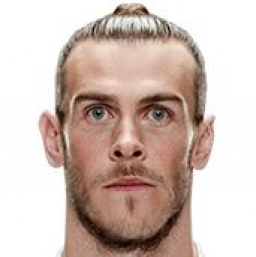 "This, that. Goodness knows. Sad for football or the football I know and love. Saddens and sickens me to be honest with you."
Toshack says Bale needs to come out and speak
"Go and play. Just play the game. Say what you actually think. Don't have somebody else telling people what should happen. You tell them what you want, what you like, where you want to play. A little bit more personality yourself."
"You don't need agents or peope to talk for you. You have to speak yourself. I haven't heard Gareth say anything. I'm reading all this stuff about the criticism that Bale is taking, you know, and it's justified."
"Come out Gareth, do an interview. Speak yourself, you've been here six or seven years now and you dont speak the language. That's an insult to the people you're working for. Everything with Gareth now here is negative because at the end of the day, Gareth has won things here. he's been important here over the last five or six years. Tt's just a great pity that he hasn't engaged himself a little bit more with the country that he's living in with the supporters that are there every week.
"Gareth, come on, take a little bit of time out, learn the language. Nothing, nothing. And that certainly hasn't helped him here in Madrid."
Bale's future hangs in the balance after his move to China fell through at the 11th hour. He didn't travel to Munich to play in the Audi Cup and there is confusion now as to where Bale fits at Real Madrid while Zinedine Zidane is the manager.