INTER MIAMI
Busquets, James Rodriguez on Beckham's Inter Miami radar
According to The Sun, the new MLS franchise is looking to add veteran experience to its squad, with James Rodriguez and Sergio Busquets on top of the agenda.
David Beckham's Inter Miami announced the first two signings in the franchise's history, players that disappointed some of the fans as they were expecting top stars to arrive at the Florida club.
Inter Miami stated they're focusing on youth talent, but will add some veteran experience to prop up the team. And although Beckham has failed to seduce superstars like Luis Suarez, Lionel Messi or Cristiano Ronaldo, there are still some top names that could be recruited.
According to The Sun, Beckham is in for James Rodriguez, who is a real possibility as the Colombian is on the look out for a new club, despite being told he is wanted at the Bernabeu after Marco Asensio's injury.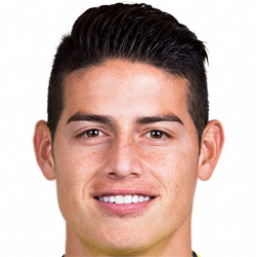 Another player on Inter Miami's radar is Barcelona midfielder Sergio Busquets, who will fight for minutes now that Frenkie De Jong has arrived at Camp Nou. And Beckham's team may be appealing if he fails to keep his place under coach Ernesto Valverde.
David Beckham's dream lineup
According to the English newspaper, Inter Miam's dream line-up would be made up of: Joe Hart; Antonio Valencia, Gary Cahill, Hector Moreno, Fabio Coentrao; Fredy Guarin, Sergio Busquets, James Rodriguez; Theo Walcott, Julian Carranza, and Matias Pellegrini.
With Beckham's link with Real Madrid, James seems like the most realistic possibility to join the England legend at Inter Miami for the club's MLS debut in the 2020 season.