From Atletico Madrid to MLS? Chicago bids for Atleti star
The MLS team, Chicago Fire launched a formal offer for Atletico Madrid, Juanfran Torres now that he's no longer linked with the Spanish team.
Chicago Fire could add to its ranks one of Atletico Madrid gems according to media reports; the MLS side would have made a formal offer to get the Spanish defender, Juanfran Torres.
The 34-year-old right-back ended his relationship with the Rojiblancos last season after nine years wearing the Atleti colors, with the United States league close of becoming his new home, if the Fire offer is accepted.
Chicago seeks to win the run against Brazilians team like Sao Pablo and Corinthians who are keen on getting the Spaniard, and like the MLS club have launched some offers to seduce the defender.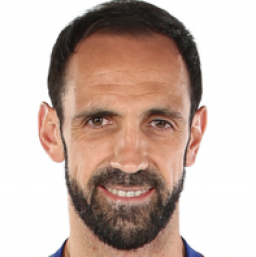 The Serbian Veljko Paunovic is one of the keys that could end up locking the signing of Juanfran with Chicago Fire, as Paunovic know the defender from his time with Atletico and could convince him to join his team.
The stars that have passed through Chicago
If the arrival of Juanfran Torres becomes official, he will join a list of stars that have passed through Chicago Fire, led by Cuauhtémoc Blanco, who became an idol of the Fire, in addition to Bastian Schweinsteiger or Nico Gaitán, who are currently part of the team Eastern Conference side.