FOOTBALL
Neymar misses salary boost after missing 'The Best' shortlist
The Brazilian player will not see his salary increase due to missing out on The Best's shortlist according to UOL.
The shortlist for 'The Best' has been announced. The list is made up of the world's 10 best footballers from last season and the news of that announcement has PSG celebrating. Their Brazilian striker, Neymar, did not make it and it means he does not fulfill one of the clauses in his contract which says he would see a significant salary increase if he made it according to UOL.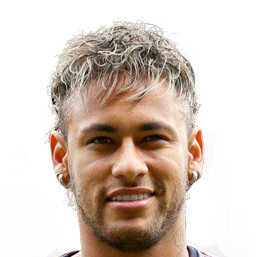 He will leave €3 million on the table for missing out on the list to be precise. It is quite the loss for a player who will also stop being paid for his good behaviour after he showed up late to PSG training after the summer break.

Leonardo, the sprorting director, opened a case against the attacker after arriving home late from the Copa América despite not playing in the tournament. Reports suggest he could lose another €2 million from this situation. Football Leaks suggest, however, that the fine for this would be €375,000 per month.
Neymar's absence from the list and the consequences that come from it might strengthen his resolve to move to Barcelona. Al-Khelaifi, Thomas Tuchel and Leonardo want to resolve his future before the season starts on August 11 and their intention is that he continues in Paris.