REAL MADRID
Doubts surround reason for Modric missing Austria trip
The Croatian has been left out of Zinedine Zidane's squad to play against Red Bull Salzburg and AS understands he has no injury and it might the manager's decision.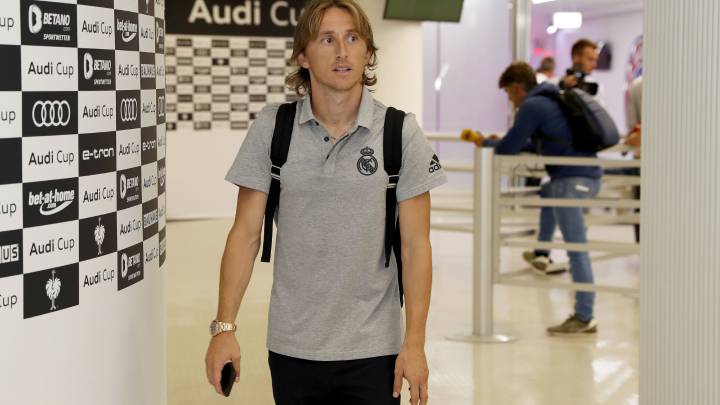 Zinedine Zidane's squad list to play in their sixth friendly of the summer has some notable absentees. The manager has chosen to leave Mariano out along with James and Gareth Bale with all three of their Real Madrid futures hanging in the balance. Kubo and Rodrygo have been left out too but they will play with Real Madrid Castilla on Wednesday in their first game under Raúl.
The other absence is Luka Modric. AS understands that the Croatian has no fitness issues but has been left behind nonetheless. Is it a manager's decision? Or is the Croatian close to leaving Real Madrid?
Modric, the current Ballon d'Or holder, was fundamental during the club's four Champions League successes. But at 33, he is in the winter of his career. Last summer, he tried to leave but Real Madrid shut down any talk of a move despite a tantilising offer from Inter Milan before he decided to stay. Florentino Pérez responded with a pay rise to bring him level with Karim Benzema on the salary scale (€10 million per year).
Toni Kroos' renewal hinted at Real Madrid's strategy moving forward. That and the speculation about them signing a powerful and energetic midfielder this summer with Paul Pogba the number one player on the agenda. That deal remains very complicated but the arrival of a midfielder will put a current starter's spot in danger.
Modric has not been left out due to an injury and his absence will only aid in talks of his potential departure.