Seven Zlatan Ibrahimovic moments you cannot miss
The Swedish attacker is always in the news for his statements on and off the field; here, we remember the seven most controversial in his career.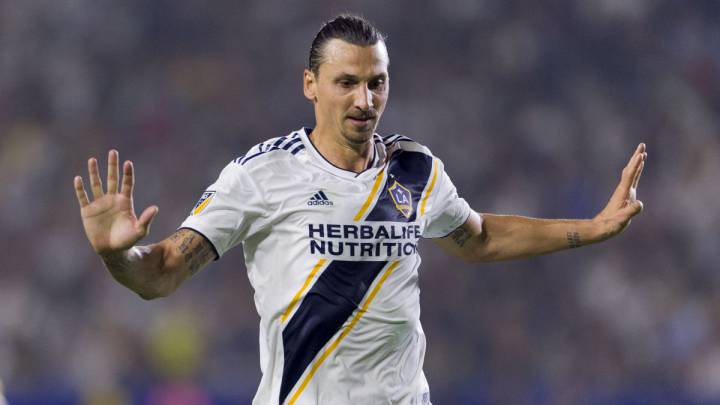 Zlatan Ibrahimovic is always in every conversation, for excellent skills, for his time in Europe, for coming to the MLS, and of course for the things he says and does.
The Swedish Lion has won almost everything in his career club-level wise, is one of the greatest players of recent years, and in the MLS, he keeps to be worldwide news.
Throughout his career, Zlatan has forged his unique style, consider uncomfortable for some and praised by others. The truth is he is always under the radar, and this time, we present the seven most controversial phrases of Ibra.
Disdain toward the MLS
"I have to be honest; the MLS is not equivalent to the European level. I used to play with players who were at my level or close, which made the game much more competitive. Here I am like a Ferrari among Fiats," the LA Galaxy captain said.
Controversial photo
During his time at FC Barcelona, a picture between Zlatan and Piqué caused controversy, and when asked about it Ibra replied: "You come to my house and you're going to see if I'm gay, and bring your sister."
While in France... ego boost
When he played for Paris Saint-Germain, Zlatan's ego was in other level stating that all the players in League 1 knew who he was. "I don't know any French League players, but they all know who I am."
Attacks turn into apologies
"I've been playing for 15 years, and I've never seen good refereeing in this shit country. They don't even deserve PSG in this country," said Ibrahimovic at the end of a match where he complained about the referee. His statements echoed, and he later apologized to the French people.
Guardiola's pique
Everyone knows the bad relationship between Zlatan and Guardiola, and upon leaving Barcelona, Ibra said: "When you buy me, you are buying a Ferrari. If you drive a Ferrari, you put premium petrol in the tank, you hit the motorway, and you step on the gas. Guardiola filled up with diesel and took a spin in the countryside. He should have bought a Fiat."
President of the USA?
"If I had reached the MLS ten years before, I would now be president of the United States," the Swede exclaimed without fear a few months ago, laughter did not fail at the time of uttering this sentence.
His league, but not his rules
Zlatan piercingly criticized the Playoff system in the MLS. "You just need to win the playoffs, and that's it. The results in each game are important. But here, if you come in seventh place, you reached the playoffs and you win, you can be champion (...) the playoff system is shit," Ibra said.