US Soccer trying to stop equality in the country - Megan Rapinoe
The USWNT captain, Megan Rapinoe is against US Soccer hiring lobbying firms to help them prove their case using revenue and sponsors money.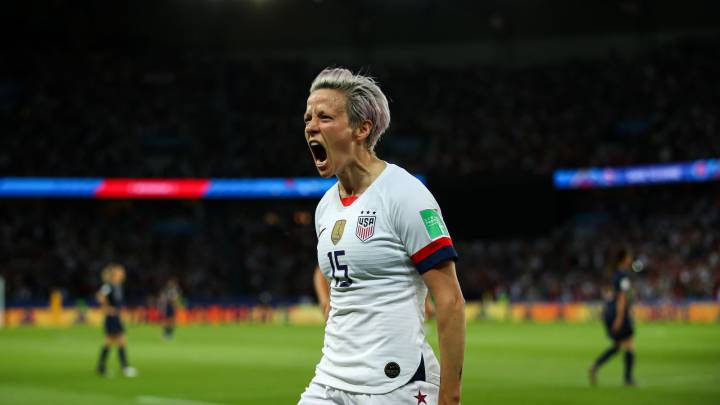 In March, players from the US women's national team filed a lawsuit against US Soccer for gender discrimination and payment equality as they stated they earn less than a half of what is paid to the men's side, something that generated headlines around the world.
Politico reported last week that the US Federation hired two firms to help them convince everyone the USWNT claims are inaccurate. As they emphasized the benefits, the women's have that the men don't like maternity leave, nanny subsidy or guaranteed salary, health benefits, retirement perks and injury protection.
Megan Rapinoe, the US women's captain, reacted to the US Soccer lobbyist news in an interview with The Athletic where she was far from surprised wit the ploy.
"I would like to be shocked, but I guess it is sort of in line with their behavior over all these years, and especially recently."
For Rapinoe, the reason behind the US Soccer actions is trying to stop equality in the country. "From a bigger perspective, they're obviously spending revenue, sponsorship dollars, revenue created from little kids who are playing soccer, from everyone, they're spending that money, this is probably a little dramatic, but in essence, they're trying to stop equality in the country."
Political background
From Rapinoe's perspective, US Soccer is concerned about the attention the USWNT got from the World Cup and during the Democratic presidential debates, besides the proposed legislation that could affect the funding for the 2026 World Cup.
"They refuse to acknowledge the fact that we've been discriminated against at their hands and they won't pay us equally," Rapinoe said.
"I don't know why they would need to hire a lobbyist if they aren't discriminating, or if we're equally paid because then the legislation doesn't land on them at all," the US captain concluded.