UK media envisage Pogba exit to Real Madrid
The player is still anxious to make a move to the LaLiga side with the price-tag of 160 million euro the main stumbling block.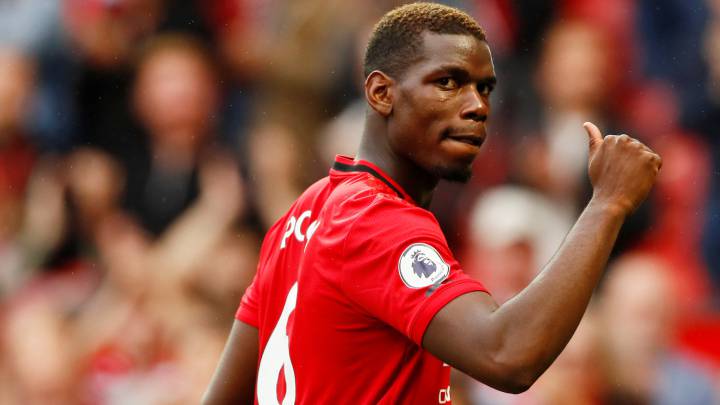 Despite the Premier League transfer window closing last week, many UK based daily papers still see the possibility of Paul Pogba leaving Manchester United as plausible despite the Old Trafford side not being able to bring in a replacement.
The Mirror back page carries the headline "Pogba: the 150 million question" and it would appear to the Brittish press that Ed Woodward would consider offers for the French star for 160 million euro, some twenty million less than the previous price cited to secure his signature.
Neymar
Real Madrid are also currently linked with PSG striker Neymar and any acquisition of the Brazilian would be a presidential signing with Perez being a long time admirer of the Brazilian striker. It remains to be seen how the signing would be received by head coach Zinedine Zidane ho has made it clear that his number one target is Pogba.
One handicap facing Real Madrid in pursuing the signature of the Pogba or the Brazilian is economic and the need to work within the confines of UEFA's Financial Fair Play ruling. Madrid's current bank balance after the summer activity is -170M€ and the club have been told to aim for a net -100. This suggests that exits for the likes of Bale, James and Mariano would need to materialise to pave the way for either the Brazilian or French midfielder.
"Time will tell" was Pogba's curt reply on being asked at the weekend if he plans on making a move to the Spanish capital.
Madrid's disappointing pre-season and unrest within the fan-base as the new 2019-20 season looms closer may be the detonators that prompt Madrid to dig deep and offer United their asking price for Pogba, given that all initial signs suggest that Neymar may be closer to a Camp Nou return rather than a move to the Spanish capital.