Neymar: Barça PSG mission fails to strike deal for forward
The meeting between the two clubs only served to highlight how far apart they are in negotiations over a Camp Nou return for the forward.
Barcelona's delegation to Paris Saint-Germain returned empty handed after negotiations between the two clubs over a potential Camp Nou return for Neymar failed to make any headway.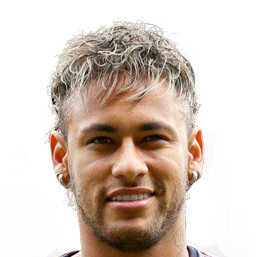 The Barça committee, which included executive director Javier Bordás, chief negotiator and Neymar family confidant Andre Cury and technical secretary Éric Abidal, was tasked with discussing options with PSG keen to include Philippe Coutinho in any deal for Neymar.
PSG sporting director Leonardo greeted the Barça delegates at lunchtime and a four-hour meeting ensued, but the talks only served to underline how far apart the clubs are in their proposals but from Barcelona's point of view it was a tactical victory to make first contact with the Parisians with Real Madrid monitoring the situation.
PSG want money plus Semedo, Rakitic and Dembélé
However, what the Camp Nou executives had to offer did not ignite much interest among the PSG negotiators. Barça are keen to arrange a loan deal with a purchase option or use several players to facilitate the deal, with Coutinho Barça´s ace up the sleeve.
PSG meanwhile are only interested in discussing cold, hard cash and a list of players that Barça do not wish to part with: Nelson Semedo, Ivan Rakitic and Ousmane Dembélé.
PSG owner Nasser Al-Khelaifi and Barça president Josep Maria Bartomeu are expected to meet during the European Club Association summit in Liverpool on Thursday.