Carlos Vela keeps rewriting the MLS record books
The LAFC captain is having a great season so far, he's the league top scorer and is about to break a new record if he scores or assists one more time.
Carlos Vela is having an outstanding campaign and is a clear contender for the season MVP, last weekend the LAFC captain became the Mexican top scorer in the MLS after reaching his goal 37th.
And as Vela also tied for the most combined goals and assists record in a single season, he is just one goal or one assist to claim the record at the American league.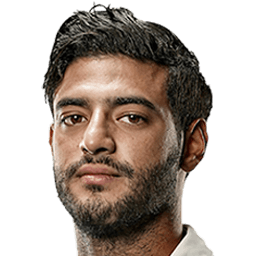 The LAFC captain is currently tied with former Toronto FC striker, Sebastian Giovinco. Carlos Vela reached 23 goals and 15 assists in 23 games, something that took the Italian 28 matches during the 2015 MLS season.
Scoring chart
Carlos Vela leads the scoring table with 23 goals above Atlanta United, Josef Martinez who has 20 goals and Zlatan Ibrahimovic, with the LA Galaxy sits third with 16 goals.