Real Madrid see Christian Pulisic as an alternative to Neymar
Reports put Chelsea's new star player, Christian Pulisic on the radar of 'Los Blancos' as an option instead of the Brazilian if his move from PSG to Madrid doesn't happen.
Since his signing with Chelsea, Christian Pulisic has had all all eyes focused on him, with much expected of the American international as he aims to take on Eden Hazard's role with the Blues.
Pulisic's first minutes since arriving in England have shown why the Premier League side paid 65 million euros (73 million dollars) for the former Borussia Dortmund winger. He's already scored his first goals for the club during Chelsea's preseason, and at the UEFA Super Cup he provided the assist for Giroud's goal.
Real Madrid interested in Pulisic
And even though Christian Pulisic time with the Blues is just starting, the 20-year-old winger has already caught the eye of one of the most important clubs in the world, as reported by Don Balon... Real Madrid are now considering Pulisic as a cheaper alternative to Neymar.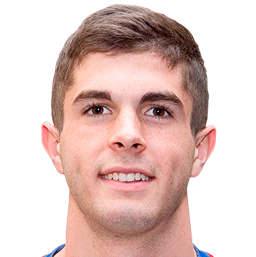 Florentino Pérez has been following the progress of the USMNT captain since he was in Germany and despite his career having seemed to be stuck at one point last season, Pulisic's move to Chelsea appears to have been good for the American, who is now attracting interest from the Bernabéu outfit.
Pulisic is yet to prove his true colors with the Blues since the season is just starting and although in the Spanish capital there are other names on the table, such as PSG's Kylian Mbappe, his high transfer fee means Real Madrid are keeping a close eye on the American youngster.
The truth, of course, is that if Christian Pulisic succeeds at Chelsea, it won't just be Real Madrid who are interested in him, with a number of top European teams keen to swoop.