Christian Pulisic is a big signing for us - Frank Lampard
Chealsea's coach praised Pulisic's performance against Liverpool at the UEFA Super Cup, something that could see the US player get his full Premier League debut.
Christian Pulisic has been the man of the hour for a while now after his record-breaking fee to land in Stamford Bridge, and with Eden Hazard's departure to Real Madrid, the US international took an even bigger place in the spotlight as he's being considered the Belgian's replacement.
Pulisic played in his first European final in the UEFA Super Cup, against Liverpool, a game where he showed great potential, setting up the first goal for the Blues after assisting Giroud, and then putting the ball in the net himself with some fine skill, though it was called off for offside.
The USA international produced an impressive performance despite having a quiet first 20 minutes, but Pulisic did more than enough to impress his coach Frank Lampard who expects a lot more from the 20-year-old.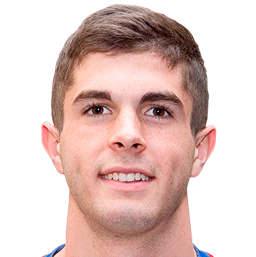 "He's a big signing for us. I think it took him a bit of time early in the game to get his feeling, but once he did, you could see his confidence with carrying the ball and the things he can create. So I'm really happy with him, and I think there're lots, lots more to come, all good signs again for what he can be for the club," were Lampard's words after the game against Liverpool.
Full Premier League debut
Pulisic's performance against The Reds may have convinced Frank Lampard to let the US winger start against Leicester City to get his first full Premier League debut.
Chelsea are looking for their first league win, but with the UEFA Super Cup midweek match, fatigue might be a factor that sees Christian Pulisic into the starting lineup - the US player was substituted after 76 minutes and should be fresher than most of the squad.