Neymar: Real Madrid's strategy
Real Madrid are playing a waiting game for Neymar, whose former club, Barcelona, are deep in talks to re-sign the forward.
As Barcelona bid to re-sign Neymar, Real Madrid are happy to leave their arch rivals to it for now - but are ready to snap into action if circumstances permit.
Madrid's club president, Florentino Pérez, was unsuccessful in his efforts to secure Neymar's signature last summer, in no small part because of the player's preference for a return to Barça - and it is not lost on the Bernabéu hierarchy that a move back to the Camp Nou remains the 27-year-old's first choice.
Real Madrid playing Neymar waiting game
Barcelona are now at the stage of face-to-face transfer talks with PSG, with a delegation of Blaugrana officials travelling to Paris on Tuesday to meet the Ligue 1 club's sporting director, Leonardo. Any contact that Madrid have made over Neymar, on the other hand, has been of a purely informal nature, designed to do no more than remind the Parisians of their ongoing interest.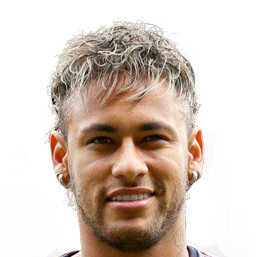 If Barça reach an agreement with PSG and clinch the signing of Neymar, Madrid will simply cross him off the list and move on. But if talks have not reached fruition as the close of the transfer window draws near, Madrid expect PSG to turn to them.
PSG cannot keep hold of a player who is no longer wanted by the fans and has fallen out with key dressing-room figures, and Madrid are well aware that this would leave them in a strong bargaining position. If Los Blancos are able to negotiate a reduced fee - they won't pay the 180m euros which, according to Transfermarkt, is Neymar's current value - a deal to take the star to the Spanish capital might just happen.
Zidane not keen on Neymar...
However, such an outcome is unlikely to be greeted with much enthusiasm by Real Madrid's head coach, Zinedine Zidane. He has told the club that he doesn't want Neymar and doesn't need him, either, as he has plenty of other options available to him in the Brazilian international's position.