Eriksen wants to leave Tottenham for free
The Premier League club have offered him a new deal, but the midfielder is happy to leave for free next summer.
Christian Eriksen was one of the players who looked likely to moving to pastures new this summer, with Real Madrid the most probable destination, although Manchester United were also a possibility at the end in case Paul Pogba moved to Madrid.
Eriksen staying at Tottenham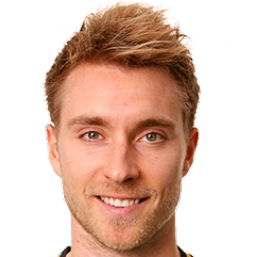 In the end the Danish player is staying in London (and the Frenchman in Manchester). And the Tottenham man has decided to see out his contract, which finishes next summer, and leave for free, ensuring Spurs get nothing when he goes.
Despite this scenario being well known, the Mirror reports that Spurs have tried to change Eriksen's mind, by making him an offer of over a million euros a year, despite being aware that there is little chance of changing his mind, because Eriksen is extremely hurt by the behaviour of club bosses who he feels prevented him from trying his luck at one of Europe's big clubs.
Sources at the club say the reason Eriksen didn't leave this summer was because no formal offer was ever made for him. The Danish international's hope right now is that Tottenham understand he won't renew and will start last ditch negotiations with buying clubs in the remaining days of the transfer window to try and get something for him, although that would leave them with the the problem of being almost certainly unable to replace one of their leading players for the season ahead…