Real Madrid steal a march on Barcelona in the race for Neymar
Real Madrid have accelerated talks with PSG over the signing of Neymar with the Ligue 1 club never truly convinced of Barcelona's offers for the Brazilian.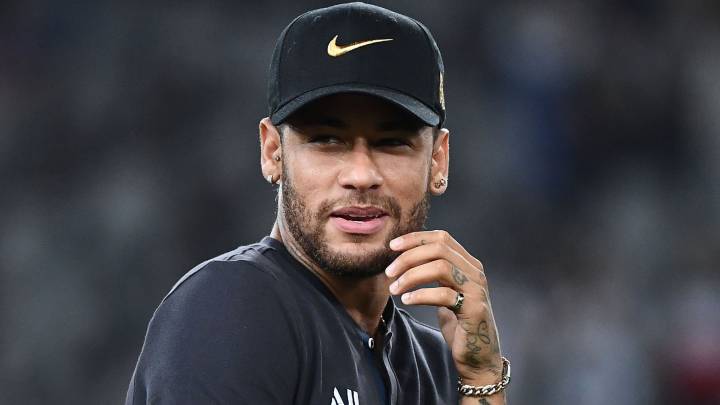 Real Madrid could land a definitive blow to Barcelona's transfer business with the signing of Neymar. Los Blancos took the lead in the race to sign the Brazilian on Sunday afternoon with contacts intensifying between the parties involved.
In the deal, there will be players swapping sides. Paris Saint Germain still have €160 million of the initial fee to amortize and the sporting director, Leonardo, is keeping the door open to a potential move away with Neymar himself asking to leave. Barcelona's offer and interest has never convinced PSG's decision makers and they would prefer a sale to Madrid. Since Leonardo's announcement that there was nothing new to report last weekend, Madrid and PSG have spoken again after opening talks last week.
In the coming says, a deal could be sealed with Florentino Pérez set to spring a surprise having not signed a galactico in five years. With the arrival of Hazard this summer along with the potential signing of Neymar, it could be two in a matter of months.
PSG want to include Real Madrid players in Neymar deal
AS understand that PSG have tried to put Vinicius into the deal, something Madrid have rejected. They could also ask for Raphael Varane. James Rodriguez is another name on their list and PSG have not thrown out the idea of asking for Keylor Navas either. Isco and Benzema could be on their agenda too but they seem untouchable for now.
The victory over Celta Vigo on Saturday has not changed much at board level for Madrid. They still feel a new signing is needed with the signing of Hazard seen as being insufficient in order to fight for titles.
We are entering decisive moments in the transfer market and Madrid will try until September 2nd to sign the Brazilian. The club appreciate that many of the players are not in favour of signing the PSG player but they know that once he gets on the field, he can win them over.
Neymar is a strategic signing for Pérez and Real Madrid and they will try to close a deal in the coming days. It is understood that he would prefer a move to Barcelona before Madrid but at no time has the 27-year-old said this publicly and he would still be more than delighted to line out for Madrid in the Bernabéu.