BARCELONA
No sign of Messi at Barcelona training as he continues recovery
There was an expectation that Messi would return to Barcelona training on Monday but he trained alone and is still expected to play against Betis on Sunday.
Barcelona were hoping to see Lionel Messi training with his teammates on Monday afternoon during the team's session after he missed their game against Athletic Bilbao on Friday night. They will have to wait at least one more day, however, as the captain of the side was forced to train alone as he continues his recovery from a calf injury sustained on August 5 on his return to Spain after the Copa América.

Sources ensure that Messi has not suffered a setback, however, and remains on course in his recovery. They are just keen to make sure he is eased back into training to make sure his load is managed correctly. 
The timetable for return remains the same; Barcelona are expecting him to line out against Real Betis at the Camp Nou on Sunday. They train on Tuesday and Wednesday with a double session midweek, which means he will have to get through five workouts if he returns on Tuesday.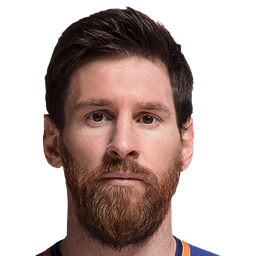 Barcelona are sure Messi won't miss a beat on his return after doing all of his preseason work while out injured. After losing in Bilbao on Friday, Barcelona are already behind Atlético Madrid and Real Madrid in LaLiga. Luis Suárez has been ruled out of the encounter with a calf injury.