Dembélé: Barça furious after player's hamstring injury
According to reports, the France international covered up his injury to fly to Senegal for the weekend, and even slept at Bilbao airport to make his flight.
Ousmane Dembélé is in the eye of the storm at Barcelona again after reportedly covering up the extent of the injury he picked up during Friday's 1-0 loss to Athletic in San Mamés, then travelling to Senegal for the weekend with his brother after spending the night on a sofa at Bilbao airport to ensure that he didn't miss his flight.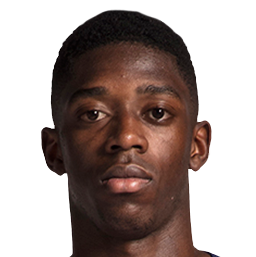 Although Barcelona have not confirmed the airport part of the story, which was reported by Spanish football show El Chiringuito, the player has not endeared himself to Ernesto Valverde by not being completely candid with the club's medical staff after the game. Barça doctor Xavi Yanguas asked Dembélé if he felt any discomfort after the game and was assured by the 22-year-old that is was nothing. Dembélé said that he was call the club on Saturday to undergo tests if he felt the injury was worse than it first appeared, as Yanguas' insistence.
However, that call never came and Dembélé took his flight to Senegal, where he spent two days with family before returning to Barça training on Monday. Initially, he was able to join his teammates in light work but when the more physical side of the session ensued with ball work Dembélé was forced to pull out, citing pain in his hamstring.
Dembélé joins Messi and Suárez on sidelines
After undergoing tests, it was discovered that the winger has a four-centimetre tear in his left hamstring, which will rule him out for around five weeks.
With Leo Messi also absent with a calf strain, Luis Suárez out with a similar injury and Philippe Coutinho leaving for Bayern Munich on loan, the timing of Dembélé's latest injury could not have been worse. The circumstances surrounding it have naturally incensed the Barça hierarchy, who feel that the player has not learned from his mistakes in the past after a series of disciplinary incidents last season.
Dembélé's latest injury is the fifth of the French attacker's Barcelona career. He missed 20 games in his first seaon with the club and missed another four games with a hamstring injury at the end of last season.