RB Leipzig: Tyler Adams set to be back in action in three weeks
The RB Leipzig American midfielder who has been sidelined since the summer and missed the Gold Cup with the USMNT is close to returning, coach Nagelsmann said.
RB Leipzig American midfielder, Tyler Adams is edging closer to his return after an extended injury that made him miss the Concacaf Gold Cup this summer.
Adams' RB Leipzig coach, Julian Nagelsmann revealed he expects the US international to be back at full training within the next two to three weeks.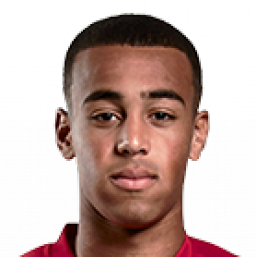 The 20-year-old midfielder was given a six to eight-week recovery timetable due to acute groin issues; however, Adams has been sidelined since the summer after he missed international duty with the USMNT for the Gold Cup.
Since then, the player has been in rehabilitation and is finally getting close to being back to training.
"We're regulating and structuring his training because we don't want his body to have a bad reaction, sometimes we increase the intensity and then see how the body copes with that. If you see a reaction, then you take things down a notch. There's nothing unusual about that; it's the normal procedure," stated Adams' coach.
According to Bundesliga's official website, Adams is hopefully going to be back to 100 percent in 2-3 weeks, but he'll need a few weeks training before returning in the Bundesliga, as said by coach Nagelsmann.
Tyler Adams
Adams has been out of action since RB Leipzig's 3-0 loss against Bayern Munich at DFB-Pokal on May 25. He made 12 appearances with the German side between the Bundesliga and the Cup.